Inauguration of Trunk Road T2 Powering Progress: Electrifying Construction and Alliance "Heading Towards Net-Zero Transportation"
Alliance Construction Materials Limited ("Alliance") and Bouygues Travaux Publics jointly celebrated the key milestones of construction electrification and electrical mobility by the first battery-electric concrete mixer truck's commencement of operation in Hong Kong. An inauguration ceremony was held on 17th October 2023 to commemorate this transformative move in the construction industry. As the highlight of the event, the first load of low carbon GGBS concrete, certified to platinum label of Construction Industry Council Green Product Certification Scheme, was delivered by the Alliance e-mixer truck to the Trunk Road T2 project.
With great anticipation, the Inauguration Ceremony showcased a collective commitment towards a sustainable and electrified future. The event was led by the Guest of Honour, Mr. Liu Chun San, JP, Under Secretary for Transport and Logistics, underscoring the support of Hong Kong Government on green construction practices. Distinguished guests, Dr. Kenneth Leung, Principal Assistant Secretary for Environment & Ecology (Air Policy), Mr. Michael Leung, JP, Project Manager (East) of Civil Engineering and Development Department (CEDD), Mr. Alex Kwan, Chief Executive Officer of Asia Infrastructure Solutions, and Ir. Albert Cheng, Executive Director of Construction Industry Council, contributed their expertise and support to this significant occasion. Over 100 esteemed guests, including representatives from CEDD, Bouygues Travaux Publics, Alliance, Hyder-Meinhardt JV, and various stakeholders of the Trunk Road T2 project, were present to witness this momentous event.
Mr. Vincent Yu, CEO of Alliance said in his opening remark, "Transition to new energy transport aligns with the strategic actions outlined in the Hong Kong Government's Climate Action Plan 2050. Alliance as the market leader of construction materials industry, has been supporting the city's development for over six decades. Today, we stand ready to align our efforts with the government's vision of promoting green logistics. However, the adoption of new energy commercial vehicles does come with unique challenges including feasibility, practicality and infrastructure requirements. Therefore, we have embarked on a collaborative effort with SANY to introduce the first electric concrete mixer truck to Hong Kong for a one-year trial programme under actual production environment."
Due to limited commercial new energy heavy trucks in Hong Kong, the transition to new energy transport raises legitimate concerns within the industry about its uncertainties. The trial is an important step towards evaluating the performance, adaptation, and challenges of electric vehicles in the local construction industry. It will provide valuable insights into charging time, carting capacity, the impact on gross weight and suitability for Hong Kong's unique environment, thereby paving the way for a seamless transition to new energy transportation in the future. 
Mr. Patrick Iu, Managing Director of Dragages HK and Head of Bouygues Travaux Publics (Hong Kong Branch), expressed his enthusiasm in partnering with Alliance for a groundbreaking initiative aimed at promoting electrified construction practices. "Throughout the design and construction stages of the Trunk Road T2 project, we have proactively implemented a range of sustainability enhancement measures, leveraged our innovative capacity and collaborated with our network of suppliers and subcontractors. Besides setting Science-Based Targets Initiative goals, we have taken a significant step towards providing greener solutions for our different construction projects, such as adopting e-mixer truck delivery and electric construction machineries. As responsible corporate citizens, let us work together and not only consider Hong Kong sustainable development, but also about the global environment."
Trunk Road T2 has also implemented numerous strategies to lower its carbon emissions and is committed to construction electrification. The electric construction machineries in the site include the glassworker, drilling robot, electric articulated boom lift, etc.
This e-mixer truck test program represents just the beginning of the journey towards construction electrification and net-zero transportation. The two companies will continue to work together to inspire not only the construction industry but also other industry stakeholders to actively participate in shaping a greener future.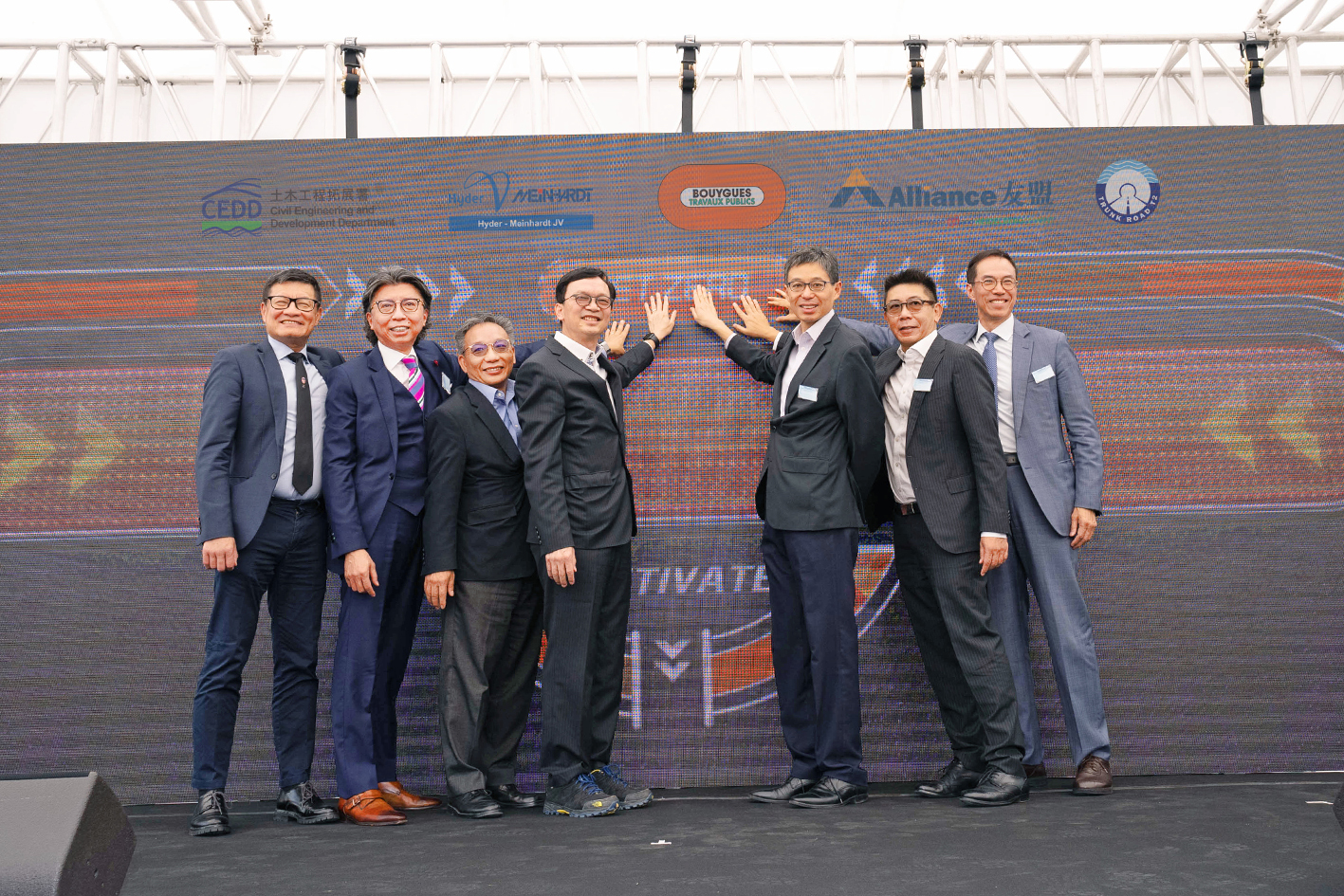 The kick-off ceremony by the officiating guests signified the joint effort to achieve a net zero emission future.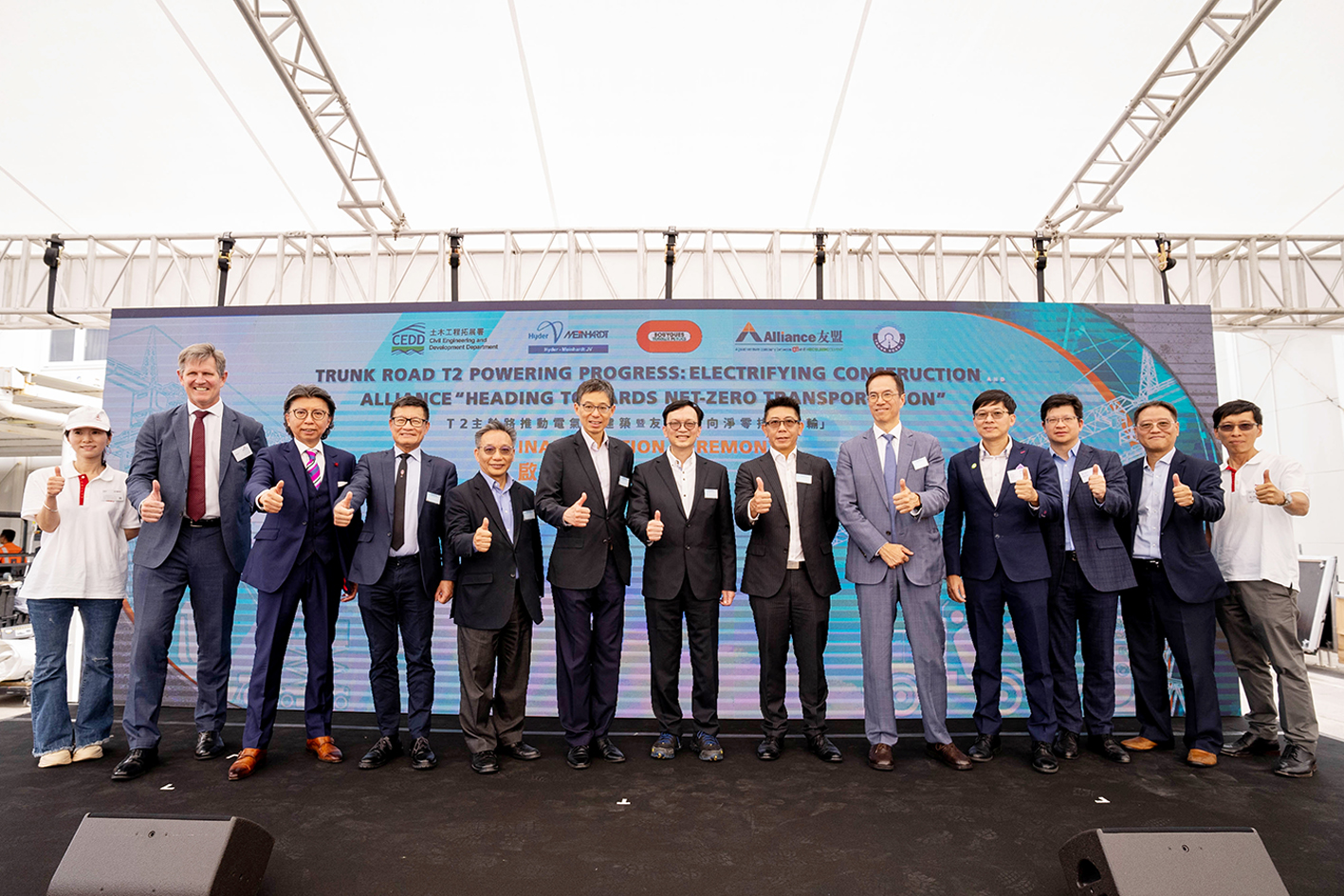 Group photo of the officiating guests and the management of Alliance, BTP and Sany.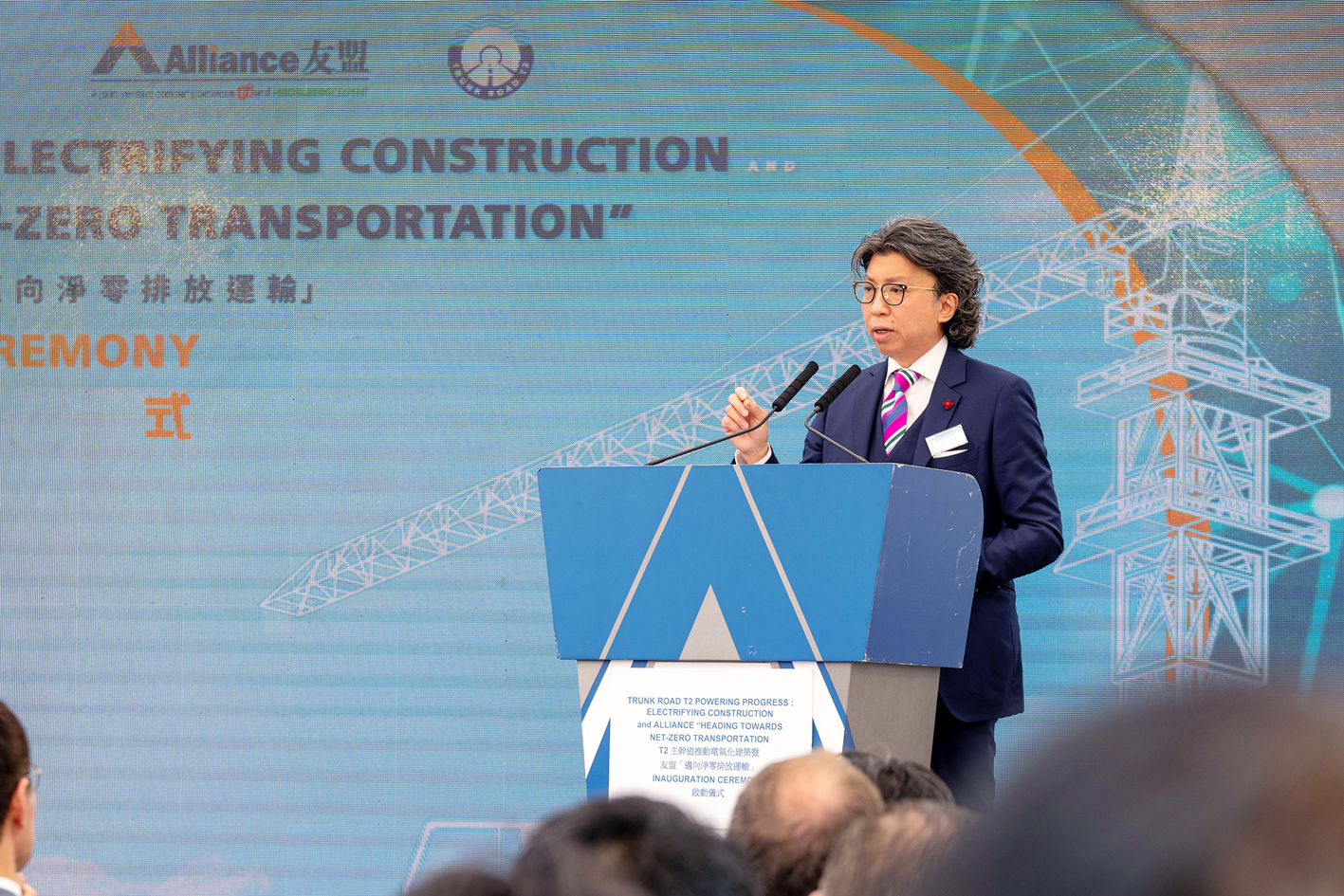 Mr. Vincent Yu, CEO of Alliance shared the company's green logistics vision in his opening remark.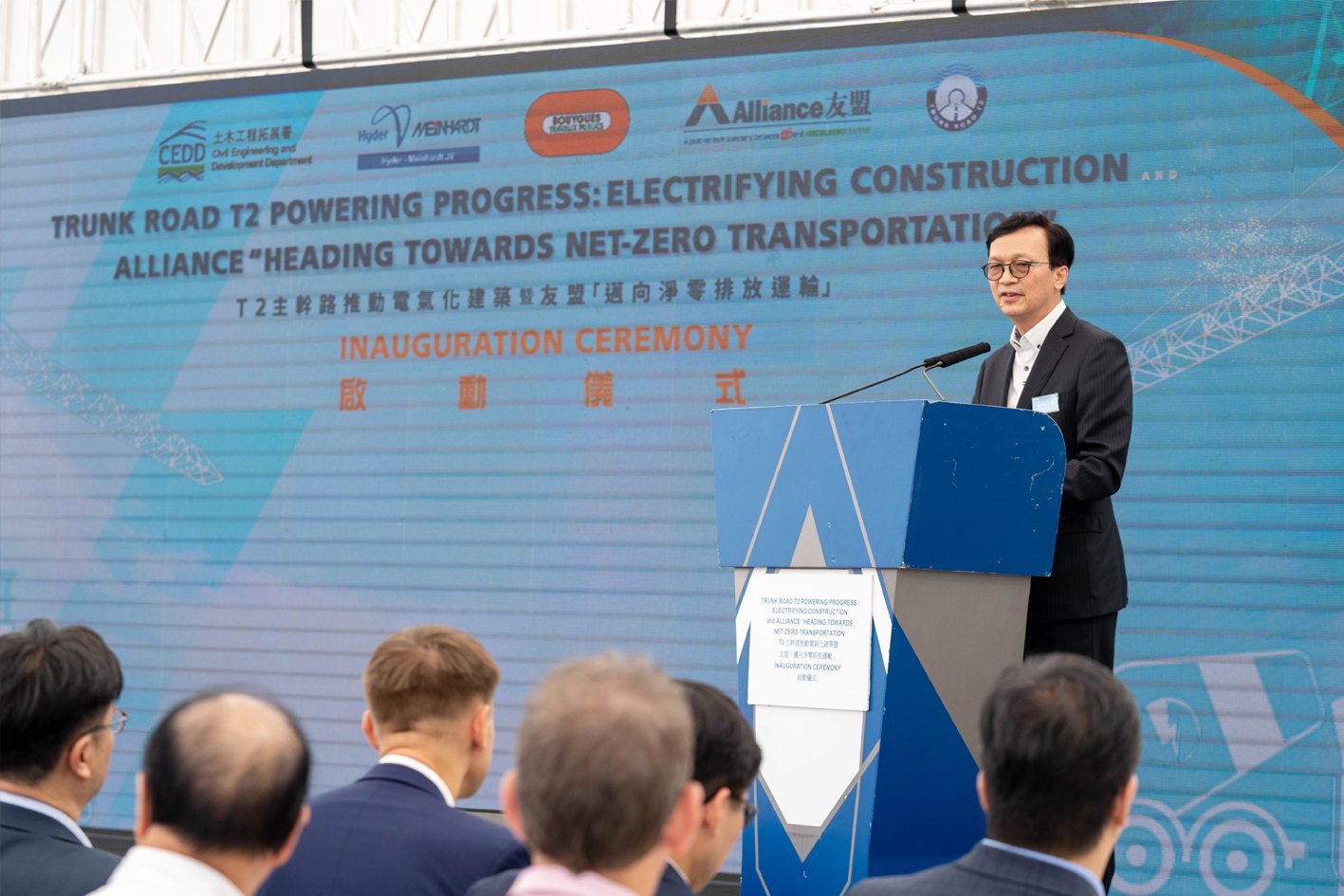 Mr. Liu Chun San, JP, Under Secretary for Transport and Logistics supported the green construction development by being the Guest Of Honour for the Inauguration Ceremony.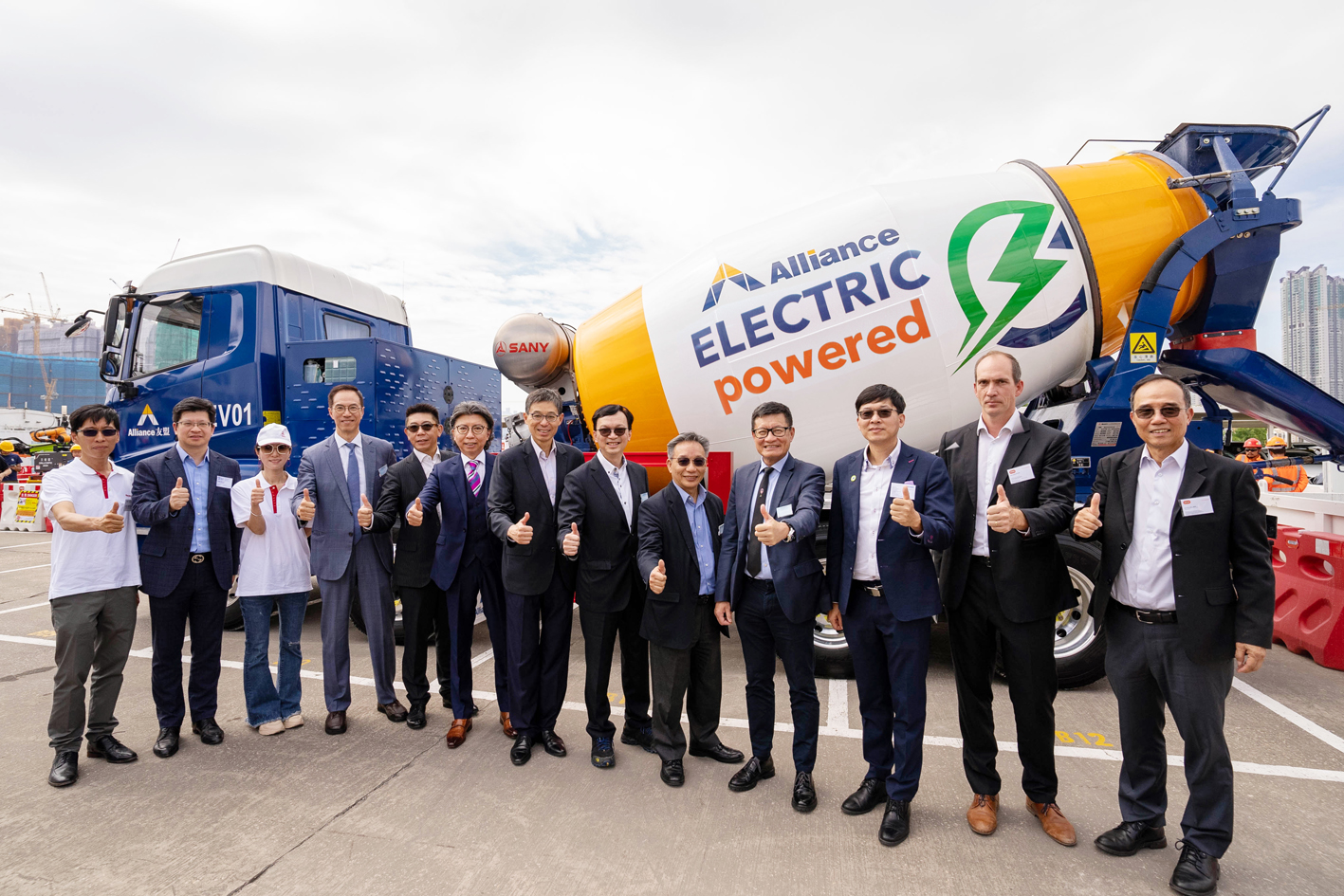 Group photo of distinguished guests and the management of Alliance and BTP in front of the e-truck.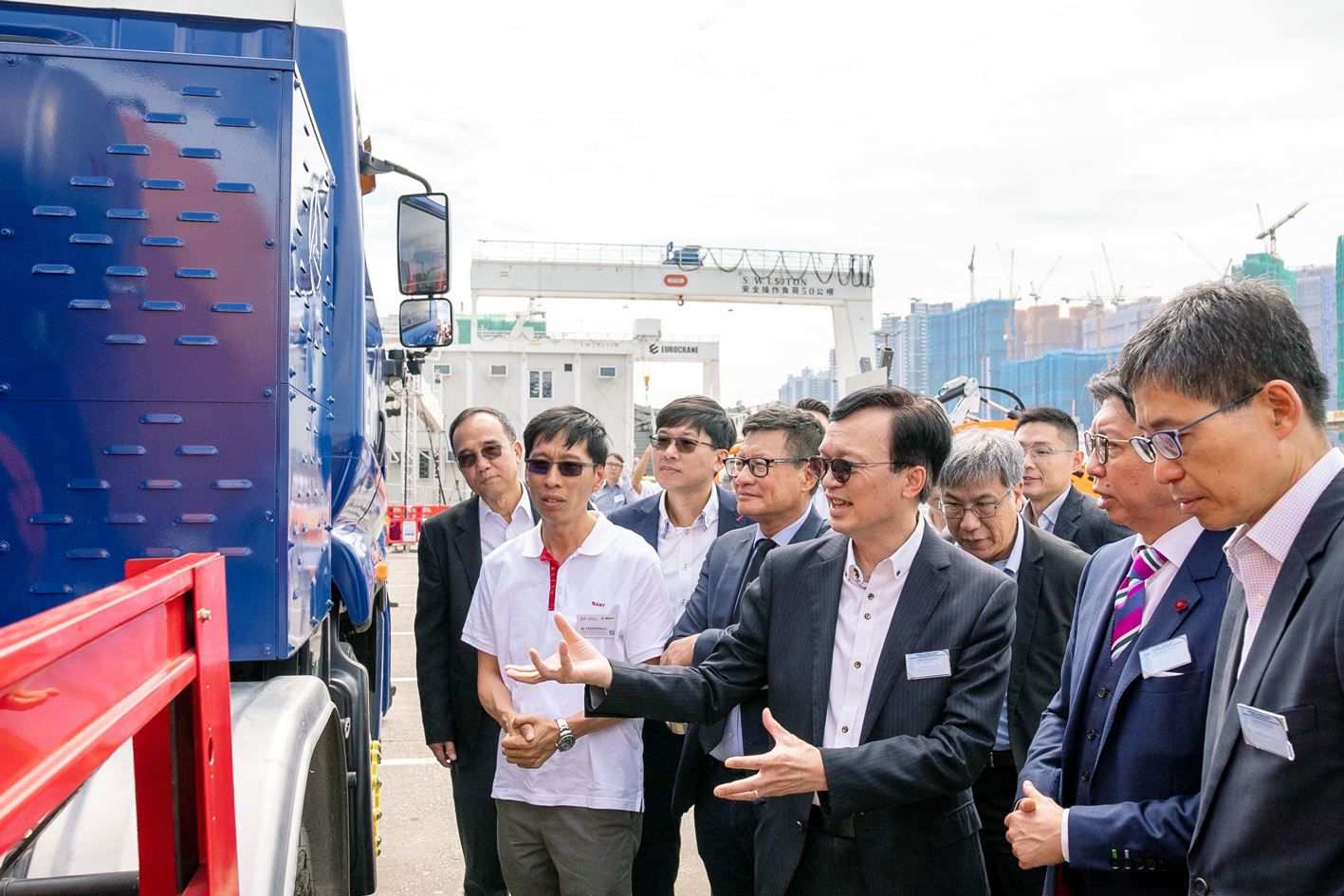 The distinguished guests had the opportunity to closely examine the specially designed e-truck and its unique features.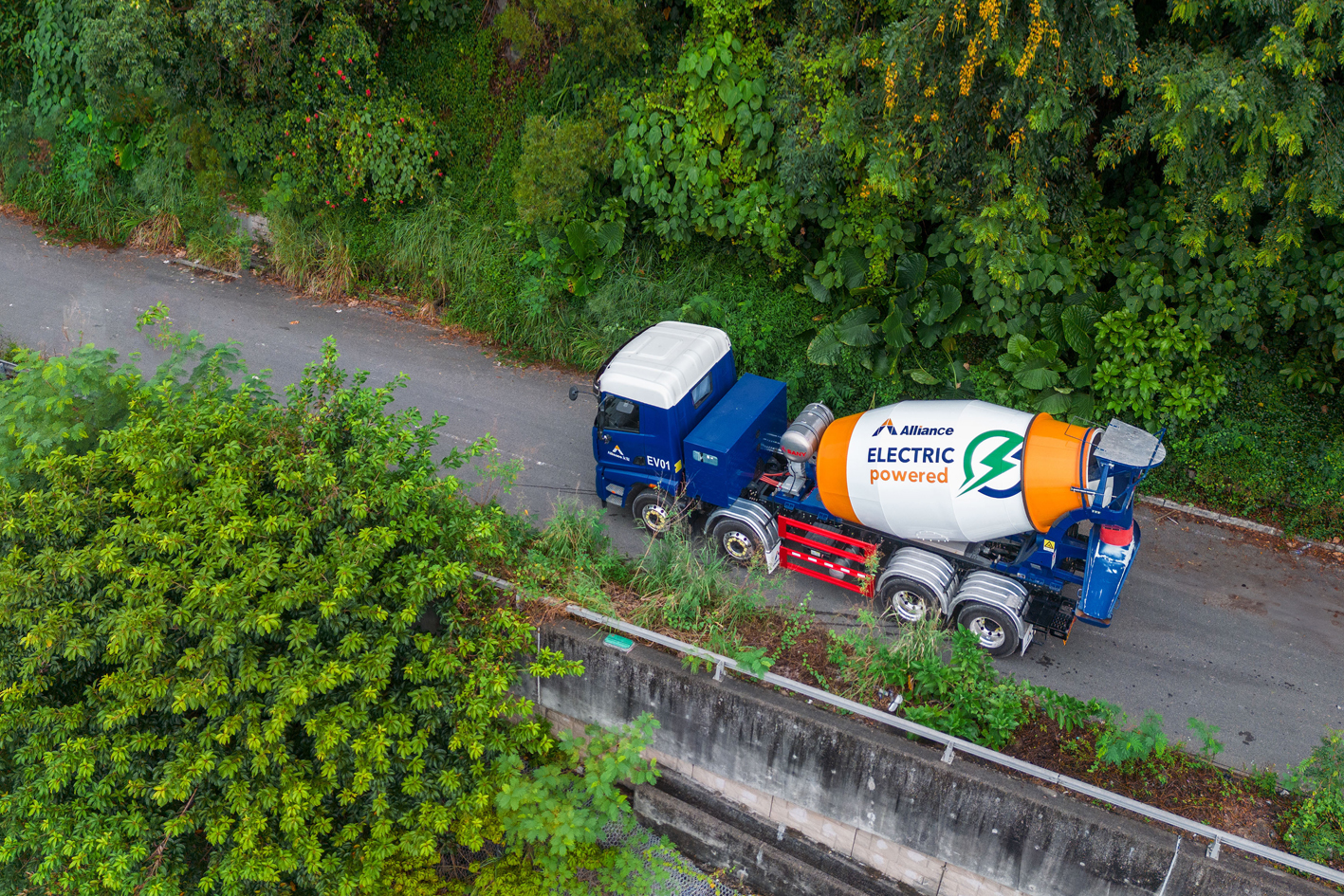 Alliance introduced the first battery-electric concrete mixer truck in Hong Kong.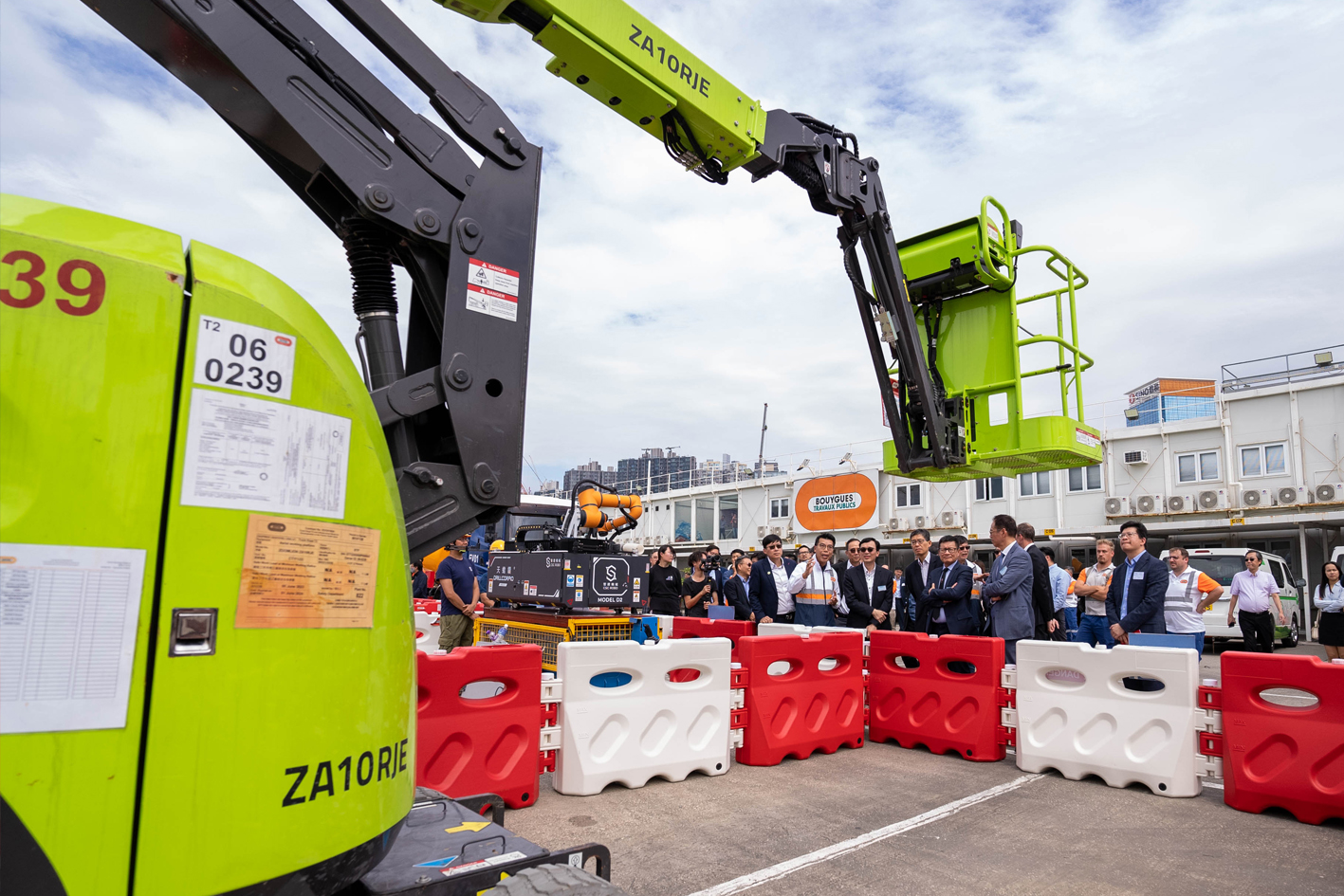 The event featured an exhibition showcasing the electric vehicles and electric construction machinery.